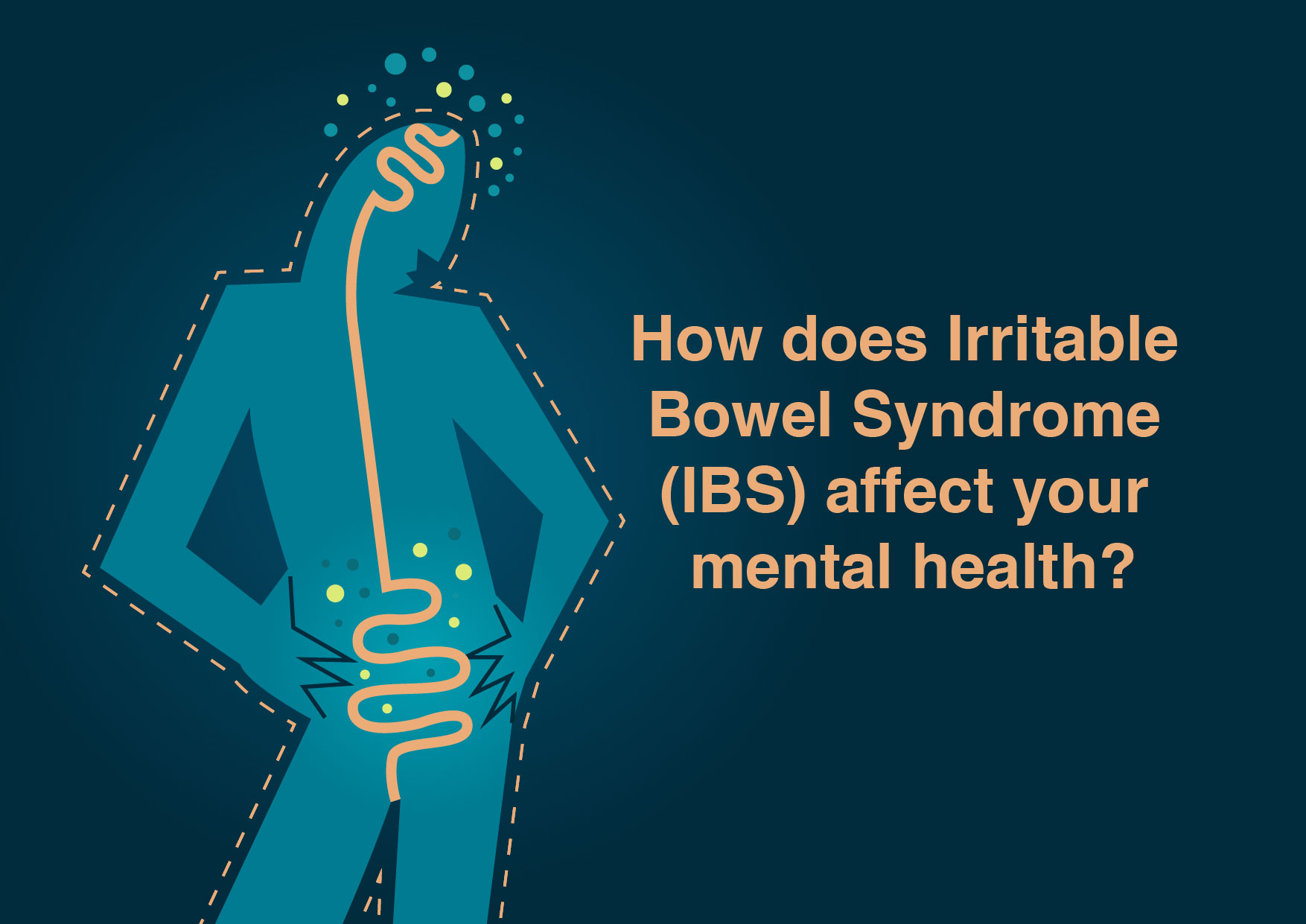 Those with irritable bowel syndrome (IBS) report psychological symptoms such as anxiety or mood disorders. This is more common in patients with severe symptoms.
Research has been done over the years to explore the link between IBS and psychiatric disorders.
What is IBS?
Irritable bowel syndrome (IBS) is a chronic or long-term medical condition where patients may experience abdominal pain, bloating, indigestion and change in bowel habits such as diarrhoea, constipation or a mix of both.
There are many different causes of IBS. Often, a combination of these causes could be present in a patient. They include:
Food intolerance/ allergy
Emotional(psychological) problem
Abnormal intestinal bacteria content
Nerve problem
Hormone problem
Abnormal movement of the intestine
The connection between the brain and the belly
Emotional (Psychological) problems may be related to IBS. This is supported by the following research:
1) The region of brain which controls emotion also controls the movement and sensation of the digestive tract(1).
2) Those with IBS also suffer from depression and/or anxiety and have been observed to experience more bowel symptoms during episodes of depression and anxiety(2).
3) A study in Singapore showed that 50% of IBS patients have emotional problems. When emotional distress was addressed, the IBS symptoms also improved(3).
However, the relationship between IBS and psychological issues may not be as obvious to the individual. Unaware that they may be connected, those with IBS may not speak to their doctor about the emotional distress they experience. To some extent, the stigma associated with psychological issues may make a patient hesitant to discuss them too.
Treating the digestive symptoms of IBS alone without addressing co-existing psychological issues may lead to unsatisfactory response. It is important that patients with IBS inform their doctors of the latter, so they can be treated at the same time. More complex cases of IBS may require co-management by the gastroenterologist and the psychiatrist. Improving emotional wellness may also improve IBS symptoms.


Practical steps you could use to help manage stress
Distraction
Try to clear your mind as much as possible. Think of a word or phrase e.g. "I am in control",
"Relax". Close your eyes and slowly repeat the word/phrase in your mind over, and over again. Do this for ten minutes each day or whenever you are under stress. If unwanted thoughts come into your mind, just notice them and redirect your attention back to the exercise.
Exercise
Studies have found that exercise helps to improve mood. It also helps you get out of the house and lets you meet new people.
Talking
Talking to a trusted friend or loved-one often can allow you to release the stress.
Breathing
Place one hand on your chest and the other on your stomach (just above your belly button). As you breathe in through your nose, the hand on your stomach should be pushed out while the hand on your chest should not move. As you breathe out through your nose, your stomach should pull in. Your chest should not move.
Other forms of Psychological therapy which may help IBS.
1. Relaxation therapy – This is helpful during stressful times. Patients are taught progressive muscle relaxation, imagery, and deep breathing exercises to relax themselves.
2. Stress management – Stressful situations are identified and patients work through them with the help from therapists. Patients are also taught time management, including tips on prioritizing tasks.
3. Mindfulness-based therapy – This is based on principles found in spiritual practices where the patient learns to be aware of the moment in time and pay attention to their bodily sensations in a non-judgmental manner. This can reduce the distress from IBS symptoms.
4. Cognitive Behavioural therapy – This technique is based on the foundation that our feelings, behaviour and thinking are all linked closely. Patients learn to identify triggers and undo negative thinking. This will result in positive emotions and constructive behaviour which will help reduce IBS symptoms

References
1. Jones MP, Dilley JB, Drossman D, Crowell MD. Brain-gut connections in functional GI disorders: anatomic and physiologic relationships. Neurogastroenterol Motil Off J Eur Gastrointest Motil Soc. 2006 Feb;18(2):91–103.
2. Sykes MA, Blanchard EB, Lackner J, Keefer L, Krasner S. Psychopathology in irritable bowel syndrome: support for a psychophysiological model. J Behav Med. 2003 Aug;26(4):361–72.
3. Wang YT, Kwok KFV, Tan SM, Yek MH, Ong WC, Barbier S, et al. Comprehensive psychological intervention to improve outcome in functional gastrointestinal disorder: a cohort study. Singapore Med J. 2015 Jul;56(7):385–92.
Our Specialist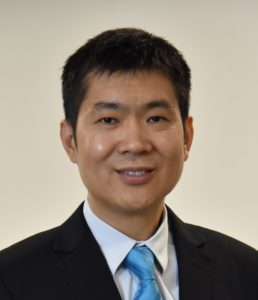 Dr Wang Yu Tien
Consultant Gastroenterologist
Nobel Gastroenterology Centre
Dr Wang Yu Tien joins us with nearly 20 years of experience from Singapore General Hospital where he was senior consultant, director of research and a faculty of senior resident training at the department of Gastroenterology and Hepatology. He is experienced in managing the full spectrum of gastrointestinal and liver diseases as well as endoscopy.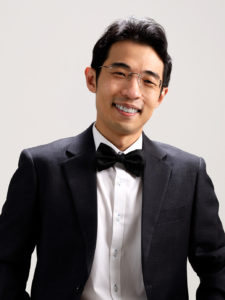 Dr Marcus Tan
Consultant Psychiatrist
Nobel Psychological Wellness Clinic
Dr Marcus Tan is a Consultant Psychiatrist and group director of Nobel Psychological Wellness Clinic. He is trained in geriatric, military, child and adolescent and liaison psychiatry with special interests in mood and anxiety, psychotic and stress disorders.